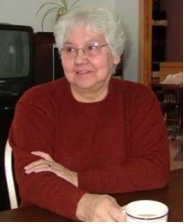 September 22, 1935- December 27, 2007 Nora was born, September 22, 1935, to the late Mary (Cope) and Michael Bernard. Her place of birth was the Mi'kmaq First Nation Community of Millbrook. She is survived by her six children, thirteen grandchildren, six great-grandchildren, and four of her seven siblings, an uncle, and hundreds of other relatives.
I first met Nora in 1995. She came to me and asked for help her with a claim on behalf of all of the former students of the Shubenacadie Indian Residential School. What Nora wanted to do had never been done before.
She felt that Indian Residential School System was wrong and that every child that had ever been forced to attend the Shubenacadie Residential School was entitled to be compensated for their experience. She wanted justice for the Survivors of the Shubenacadie Indian Residential School. She wanted to file a claim against the Government of Canada and the Roman Catholic Church and she asked me to help her. After hearing Nora's story and the stories of many of the other Shubenacadie survivors I agreed to help Nora with her goal.
Nora filed the first Class Action law suit against the government of Canada seeking compensation for Residential School Survivors. After Nora filed her claim other survivors from other schools in other provinces filed similar law suits. Eventually these claims joined together and the end result was the National Class Action Settlement, the largest class action settlement in Canadian history which will pay compensation to up to 70,000 former Residential School residents.
It took Nora twelve years to achieve her goal. It was not an easy fight and her role representing survivors often took a toll on her health. Sometimes it looked like the fight for survivors couldn't be won. But Nora never gave up hope and never stopped working for the Shubenacadie Survivors.
Nora was an incredible woman. She was a kind and gentle person. She had a giving heart and a great deal inner strength.
Nora's death was tragic and unfair. However, I take satisfaction in knowing that Nora was able to see the conclusion of the Class Action Law Suit on behalf of her fellow survivors before her untimely death.
Whenever Nora asked me to speak to survivors at the meetings that she organized she would say to me: "John, don't speak to the people like a lawyer. Speak to them like a friend."
I am proud and honoured to have called Nora my friend. I will miss her terribly.
May she rest in peace.
John McKiggan
More information about Nora Bernard:
Nora Bernard played key role in multibillion-dollar native-school settlement
Bernard's lawsuit helped natives nationwide
Tributes to Nora Bernard flowing in
NATIVE RIGHTS Woman relieved as deadline passes for abuse compensation