Mark Raftus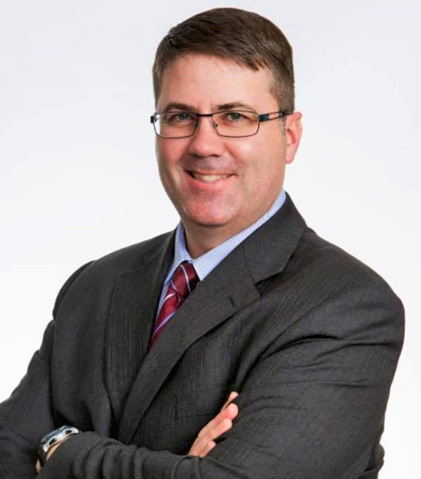 Phone: (877) 423-2050
Fax: (902) 423-6707
mraftus@mckigganhebert.com
1959 Upper Water St #502,
Purdy's Wharf Tower 1
Halifax, NS B3J 3N2
Canada
Download VCard



---
Practice Areas
Personal Injury
Car and Truck Accident Claims
Spinal Cord Injury Claims
Brain Injury
Insurance Claims
As a senior associate with McKiggan Hebert, Mark dedicates his practice exclusively to representing persons injured through the fault of another including car and truck accidents, brain injury, and spinal cord injury claims.
---
Education
Mark has a Bachelor of Arts Degree in English and Sociology from Dalhousie. He studied Criminology at Saint Mary's University before attending Law School at Dalhousie (now Schulich School of Law).
Mark graduated from Dalhousie Law School in 1997 and was admitted to the Nova Scotia Barristers' Society in 1998 after completing his articles.
---
Almost Two Decades of Experience
Mark has practiced law exclusively in the field of personal injury since 1998 always on the plaintiff/claimant side. Mark has represented clients before the Supreme Court of Nova Scotia (Judge alone and Judge and Jury trials), the Nova Scotia Court of Appeal, as well as Motions to the Supreme Court of Canada both as applicant and respondent.
Mark has lectured for the Atlantic Provinces Trial Lawyer Association, Continuing Legal Education Society of Nova Scotia, Public Legal Education Society of Nova Scotia, Lexpert and the Bar Admission Course of the Nova Scotia Barristers Society.
Mark is a member of the Nova Scotia Barristers Society and the Atlantic Provinces Trial Lawyer Association and annually attends various continuing professional development and legal skills training.
---

Mark has been ranked as a Leading Practitioner in the Personal Injury field by Lexpert Canadian Legal Directory.

Mark is proud that he and the team at McKiggan Hebert were named one of the Top 10 Personal Injury Law Firms in Canada by Canadian Lawyer magazine. McKiggan Hebert was the only firm in Atlantic Canada to receive this prestigious recognition.
---
In the Community
Mark is married with two children. Mark is a minor sports coach and organizer. Mark partnered to re-establish the Dartmouth North Central Baseball Club in 2009 and has served as Vice President since its re-inception. Mark has sat on the Board of the Dartmouth District Minor Baseball Association and is trained as a provincial level baseball coach having coached with Dartmouth North Central at the rec level and the Dartmouth Arrows at the rep level.
Mark is also a Level 2 Learn to Train/Train to Train basketball coach and has coached all levels of basketball from junior mini boys/girls to the high school boys level for Dartmouth High School, ABA Celtics and the Dartmouth Lakers. Mark also enjoys spending quality time with his wife and children and reading when he has a free moment.
---
Mark Can Help With…
Mark has an interest and depth of experience in plaintiff personal injury claims involving motor vehicle collisions of all types and their associated insurance coverages, slips and falls (occupiers liability), and a vast array of claims arising through the fault of another (fire, unsafe premises, governmental/public liability etc). Mark has represented clients for these claims from coast to coast in Canada and in many parts of the USA including Boston, New York, and Texas.
---
A Message from Mark
"As a senior lawyer in the Plaintiff personal injury field, I am known for my dogged determination and efficient assessment of the facts of the claim. I determine which documents and expert witnesses are required to prove the claim and proceed ahead strategically. In partnership with the client I provide timely advice on quantifying the loss and in carrying out the negotiation process leading to a settlement. If the formal Trial process is required it is pursued within efficient timelines with no delay.
When you have been injured through the fault of another, I fight to vindicate your rights to full and complete compensation."